Monday, 13 December 2010 13:16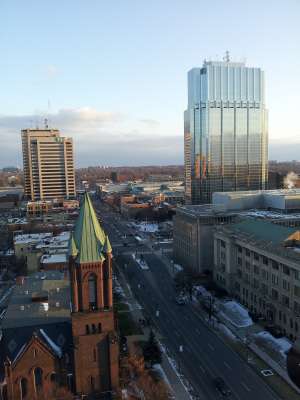 There is tremendous opportunity for web design and development in London, Ontario and tremendous competition as well. Londonn has emerged not only as a technology hub but also as a home for web design firms of all types and sizes, from the very large to small (well - Concerto Designs, for one!), from enterprise solutions to WordPress sites and everything in between.
Concerto Designs thrives in this environment because we offer a focused, efficient approach to providing a unique product model.
Let's start with our product: although we have experience designing and developing web sites in a wide range of platforms, (Drupal, Wordpress, Magento, X-Cart, DNN, and others), we focus above all on providing complete, turnkey solutions using our optimized configurations of the Joomla CMS platform. By turnkey solutions, we mean everything necessary for a well-functioning, optimized, beautifully designed, hand-coded and content-rich web site. We stress content because we know that content is the most valuable - and challenging - asset in developing an effective digital presence.
We also offer flexible development plans that streamline production and costs.
For some businesses, this means a website that features daily specials, product updates, or e-commerce, for others it might involve downloadable brochures, email campaigns with newsletters, blogs, bulletin boards to handle FAQs, or other dynamic content options. However you put your website to work, Joomla CMS allows you complete flexibility and control so that your website and your business grow together. By providing the web solutions that make the most sense for your company, we keep your costs down and your marketing focused. And with Joomla, you can always add new components later.
Sunday, 22 August 2010 19:23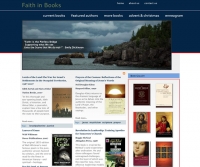 Flexible Options and Streamlined Pricing
At Concerto Designs, we understand the challenges of running a small business - because we are one ourselves. Like you, we see the increasingly tougher economy as an opportunity for innovation and growth. While a quality web design and website presence has never been more necessary, cost has never been more critical. Our approach answers both needs. Choosing from a wide selection of innovative features, you can create a website that fits your unique business needs.
Adding functionality is easy and can transform your web site from a simple 'brochure' site to a system for managing CRM.
The Role of Content
From our experience of producing, designing, and developing hundreds of websites, we take away one underlying, fundamental principle in website design: your site's content is the most valuable - and often the most challenging - asset. Before we start the design process, we review your marketing goals and your current website content so we can develop an attractive, eye-catching design that also maximizes your search engine page ranking.
Web Design @ London, Ontario

There is tremendous opportunity for web design and development in London, Ontario and tremendous competition as well. Londonn has emerged not only as a technology hub but also as a home for web design firms of all types and sizes, from the very large to small (well - Concerto Designs, for one!), from enterprise solutions to WordPress sites and everything in between.

Concerto Designs thrives in this environment because we offer a focused, efficient approach to providing a unique product model.

Let's start with our product: although we have experience designing and developing web sites in a wide range of platforms, (Drupal, Wordpress, Magento, X-Cart, DNN, and others), we focus above all on providing complete, turnkey solutions using our optimized configurations of the Joomla CMS platform. By turnkey solutions, we mean everything necessary for a well-functioning, optimized, beautifully designed, hand-coded and content-rich web site. We stress content because we know that content is the most valuable - and challenging - asset in developing an effective digital presence.

We also offer flexible development plans that streamline production and costs.

For some businesses, this means a website that features daily specials, product updates, or e-commerce, for others it might involve downloadable brochures, email campaigns with newsletters, blogs, bulletin boards to handle FAQs, or other dynamic content options. However you put your website to work, Joomla CMS allows you complete flexibility and control so that your website and your business grow together. By providing the web solutions that make the most sense for your company, we keep your costs down and your marketing focused. And with Joomla, you can always add new components later.

in Web Design @ London ON Read more...
Content to Marketing: Joomla Helps You to Connect the Dots

Your web design gives your business a face – your content gives your business a voice.

And the best platform for shaping and broadcasting that voice is Joomla.

Well-written content that is crafted and published with Joomla's outstanding editorial tools lets your business and organizational goals come in loud and clear through search engines and social media. Our Joomla's CMS (Content Management System) web sites provide multiple tools to manage all aspects of content development, publication, and optimization.

After years of developing Joomla sites for clients in the Twin Cities (Minneapolis and St. Paul, MN), South Carolina, and across the country, we have selected an array of extensions and tools that give your site the competitive edge it needs, including:

1. The JCE (Joomla Content Editor) lets you style content, spell-check, insert images, add links, embed pdfs and other attachments, add captions, and much more. No knowledge of html or coding is required at all. The full-featured editor panel lets you perform all editorial tasks easily and efficiently. Images can added directly into content from your desktop or laptop computer.

2. The K2 Content Creation Kit (CCK) brings in the best features of other platforms like Wordpress and Drupal into Joomla, including full-featured blogging capabilities, layout options that can be changed on the fly or varied from page to page, tagging, and extra fields that allow you to add customized maps, contact info, spreadsheet data, and much more.

3. Joomla's flexible system of modules (typically used in side columns, dialogue boxes, text boxes, header, footers) provide visually rich, flexible snippets that broaden the scope of your messaging.

4. Joomla's built-in SEO (Search Engine Optimization) features allow you to manage search engine-friendly urls, page titles, metadata, and other structural elements critical to short- and long-term SEO campaigns. By responding quickly and efficiently to shifting visitor traffic and keyword patterns, you can propel your site's page ranking without having to pay expensive SEO consultants.

5. Frequently updated content scores better with search engines - and with repeat visitors. Joomla makes updating and adding content as easy as editing a word document. You choose how often to update modules, add new pages, blogs, specials, or news items. That's good for search engine visibility, good for visitors and good for business.

Joomla makes managing content simple. With these tools you shape access and create trigger points for visitors to find your site's most important information.

Before your site launches, we make sure you understand and can use all these Joomla tools.

in Home page